Side Stone Rings
CHARACTERISTICS OF SIDE STONE RINGS
Engagement rings are things of beauty, offering a multitude of style and design options that add personality and glamour to a woman's wardrobe. One of the most popular styles that shows up time and again in many of the most exquisite creations is the classic side stone ring. In this design, delicate diamonds adorn the shank on either side of the center stone, drawing attention to both the band and the gorgeous centerpiece. With a variety of setting options, stone options, and band styles, side stone rings are a favorite among today's top designers who incorporate this versatile design into many of their most sought-after collections.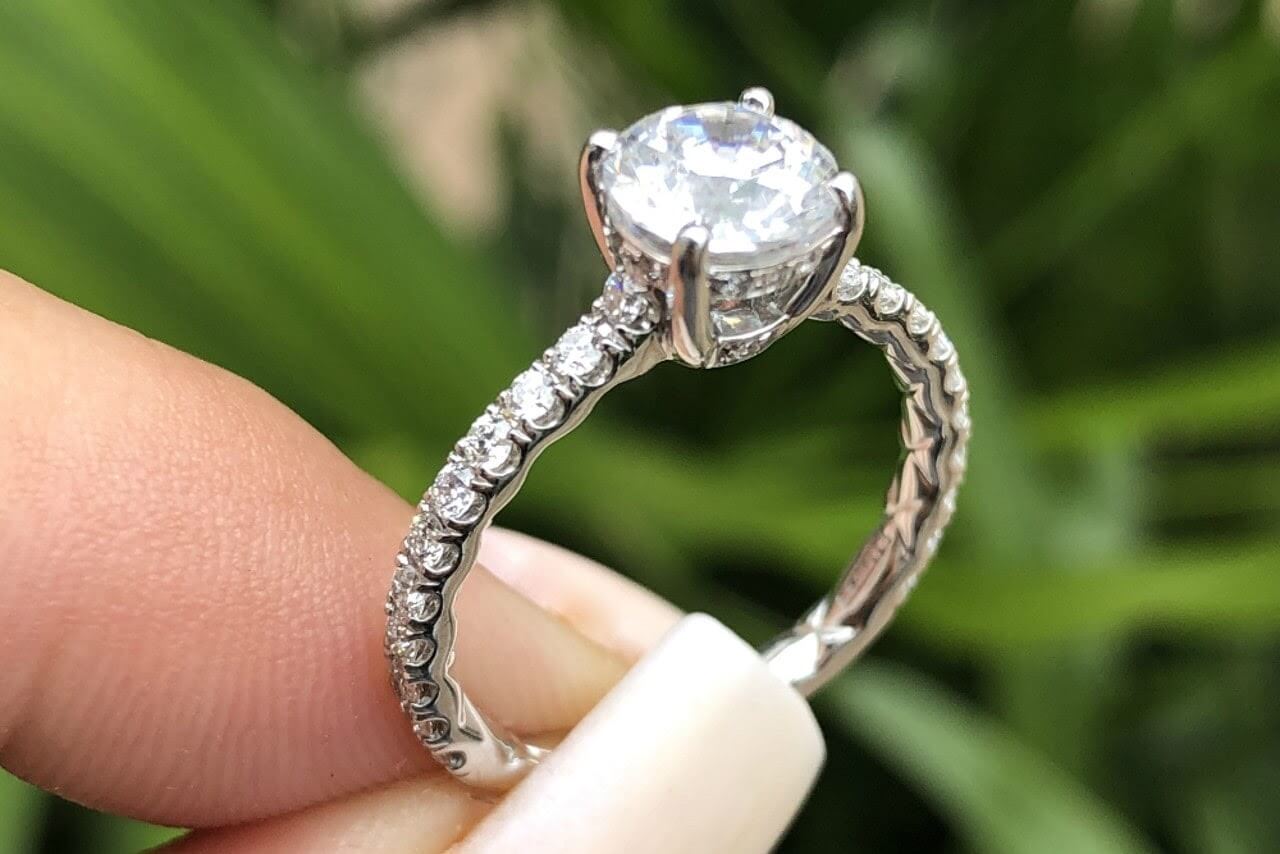 WHY SHOP SIDE STONE RINGS AT WESTON JEWELERS?
As the premier destination for bridal jewelry in Florida, Weston Jewelers is proud to feature an impressive selection of side stone rings from many of today's most talented designers. With teams of dedicated professionals intimately familiar with what brides want, we are ready to help you select the ideal engagement ring. Whether you are shopping locally or from a nearby community like Plantation, Parkland, or Fort Lauderdale, our jewelry showrooms in Weston and Hollywood offer a remarkable selection of bridal jewelry. Get started today by contacting us to begin your personalized shopping experience.