The Best Jewelry for Summer
June 20th, 2022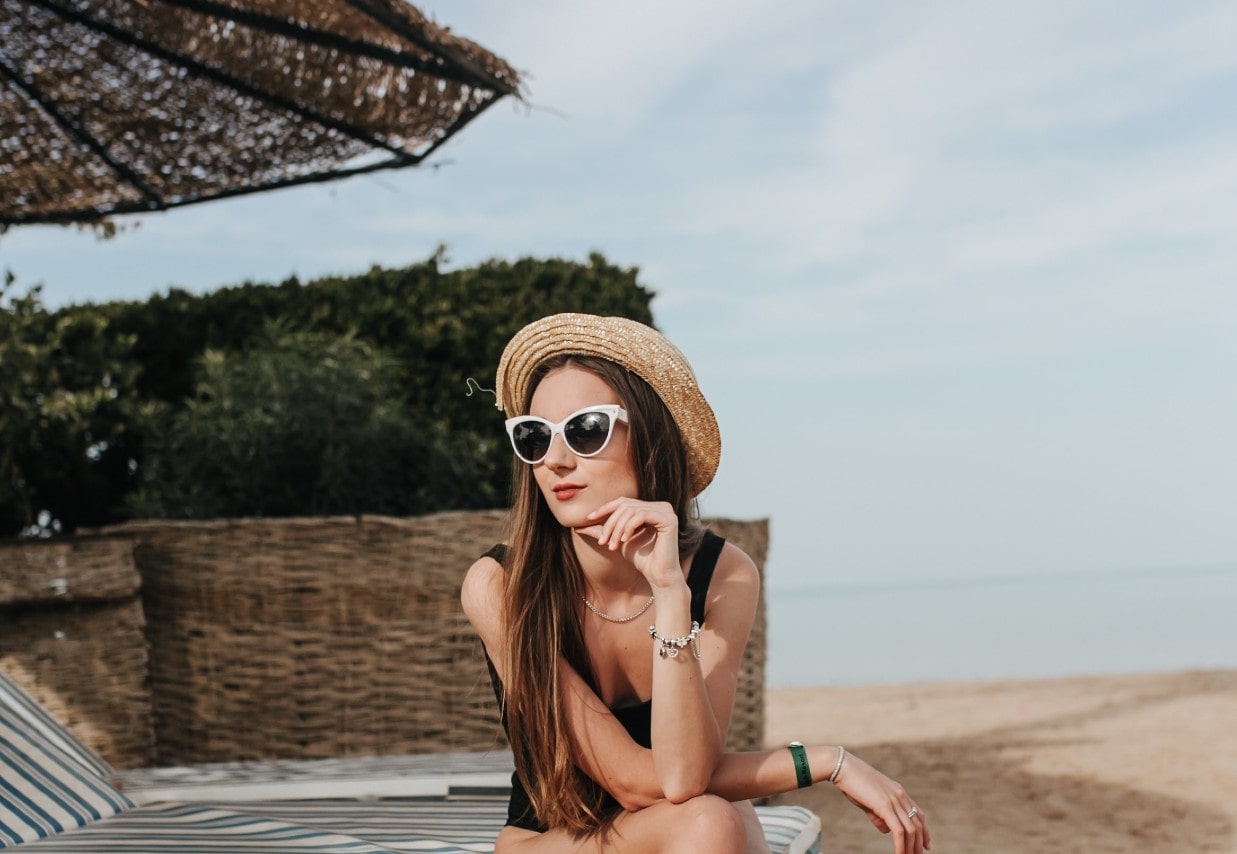 Summertime is meant for easy living. Our legendary Florida beaches are beautiful and very popular during this season. The nightlife is similarly lively and energetic. Not all jewelry is equal when it comes to summer. An accessory needs to be durable, fashionable, and easy to style. Here are a few options that are available in our Weston Jewelers showrooms and are ideal for any adventure.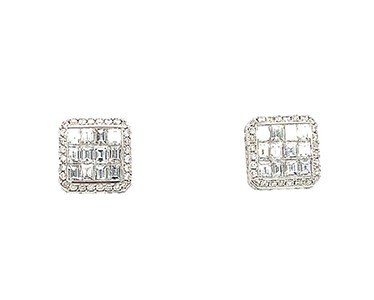 Diamond Studs: Brilliance in a Small Package
A pair of stud earrings is a summer staple. These pieces offer an understated yet classic aesthetic. Their ability to match everything and add style to every outfit is unequaled. Diamond studs' bright and dazzling brilliance provides a much-needed touch of beauty to any outfit. It's that simple elegance that catches the eye yet is comfortable for the wearer. They won't snag or weigh you down, but hair up or hair down, they will make a statement.
Our 18 white gold and diamond studs are a twist on this timeless favorite. These earrings have a modern, mosaic-like pattern with clean edges. They are ideal for anyone who loves diamond earrings but wants something more personal and unique.
Fashion Rings: Attack with a Stack
Perfect your look with a glorious combination of fashion rings. By wearing a variety of carefully chosen rings, you can create a personalized fashion display. A minimalist gold band may seem overly plain on its own, but the band can provide depth and balance to a stack. A statement piece may be overwhelming when worn with other spectacular jewelry, but with minimalist pieces, it completes and compliments the look.
Some fashion rings provide the illusion of a stack through wide, complex bands. This Marco Bicego 18k gold and diamond fashion ring features ribbons of high-quality gold with rows of diamonds.
Chain Necklaces: Shackled to Fashion
Few jewelry styles are as summer-appropriate as chain necklaces. While all necklaces have chains, these pieces have a focus on metalwork. These days, larger links are trendy, but a slender classic chain is always in style. When layering necklaces, make sure to pick pieces that do not tangle. You want something that complements your movement.
This 18k yellow gold Marco Bicego chain necklace is a beautiful and unique piece. It has a delicate chain punctuated by large flower petal-like links, evoking an enchanting natural aesthetic. It's a great piece for summer gatherings.
Find Summer Jewelry at Weston Jewelers
No matter whether you are in Weston or Hollywood, Florida, Weston Jewelers is your source for luxury. Our mission is to make South Florida as fashionable as it is picture-perfect. With our vast selection of bridal and fashion jewelry, not to mention our exquisite timepieces, we guarantee that you will find something extraordinary. We also have custom design services and jewelry repair options provided by the best in the industry. To learn more, contact us today!