Level Up Your Look With Layering Necklaces
December 20th, 2022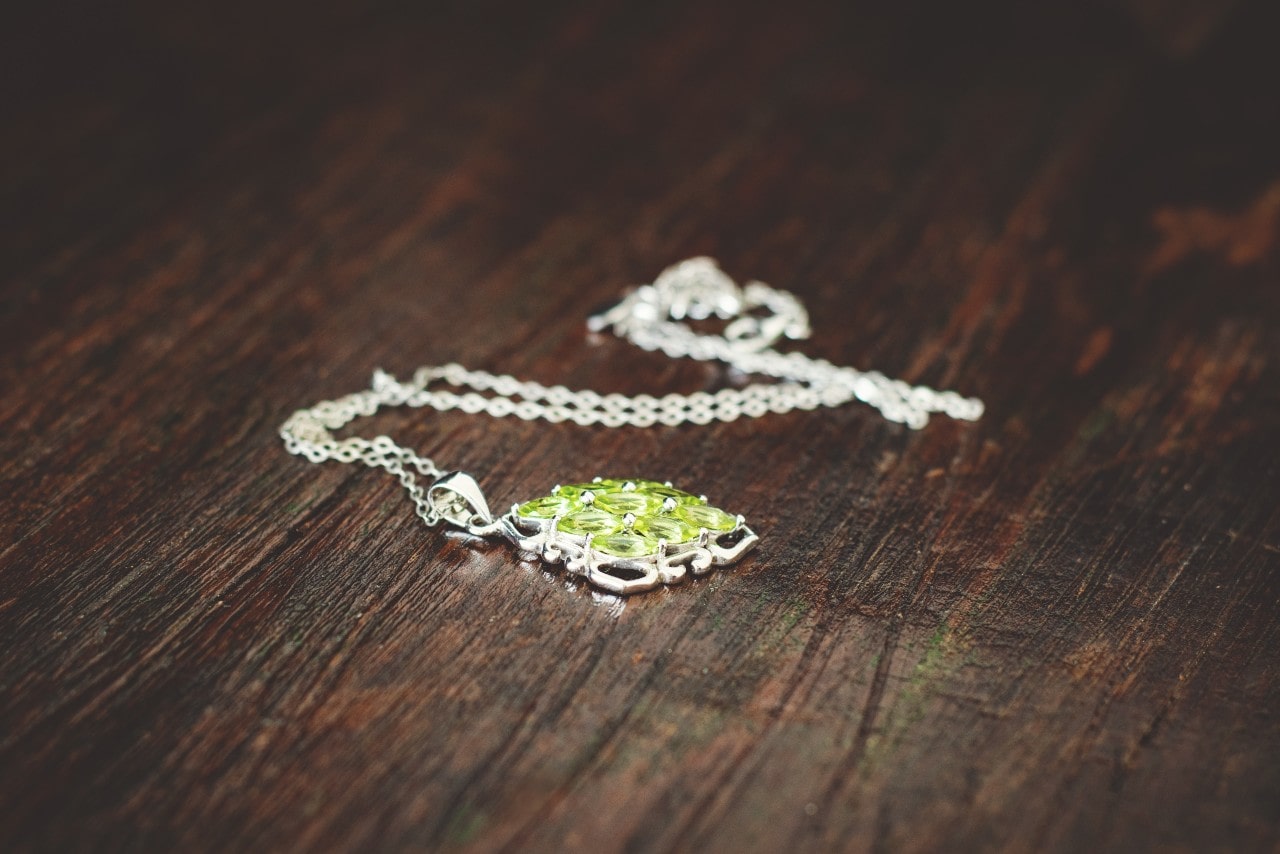 Be unique by mixing and matching your most-liked pendants, chains, and gemstone necklaces for a refined, put-together appeal. Layering your jewelry tells an enchanting story about you and your style. Our team at Weston Jewelers have put together a guide to layering your necklaces to achieve the look you are after.
Pick a Centerpiece
Your centerpiece can be anything that represents something meaningful to you. While pendants are a popular choice here, you can spotlight any type of necklace, no matter how minimalist or lavish the piece is. Remember that this piece is the star of the show, so the supplementing necklaces should enhance the look, not overshadow it.
For example, this classic celestial pendant from Chopard'sHappy Diamond collection would pair well with a shorter platinum chain necklace with petite diamond accents and a simple black choker, such as this pearl one from Alor'sNoir collection. The simplicity of the complimenting necklaces emphasizes the details and colors in the Chopard pendant, which elevates the overall look.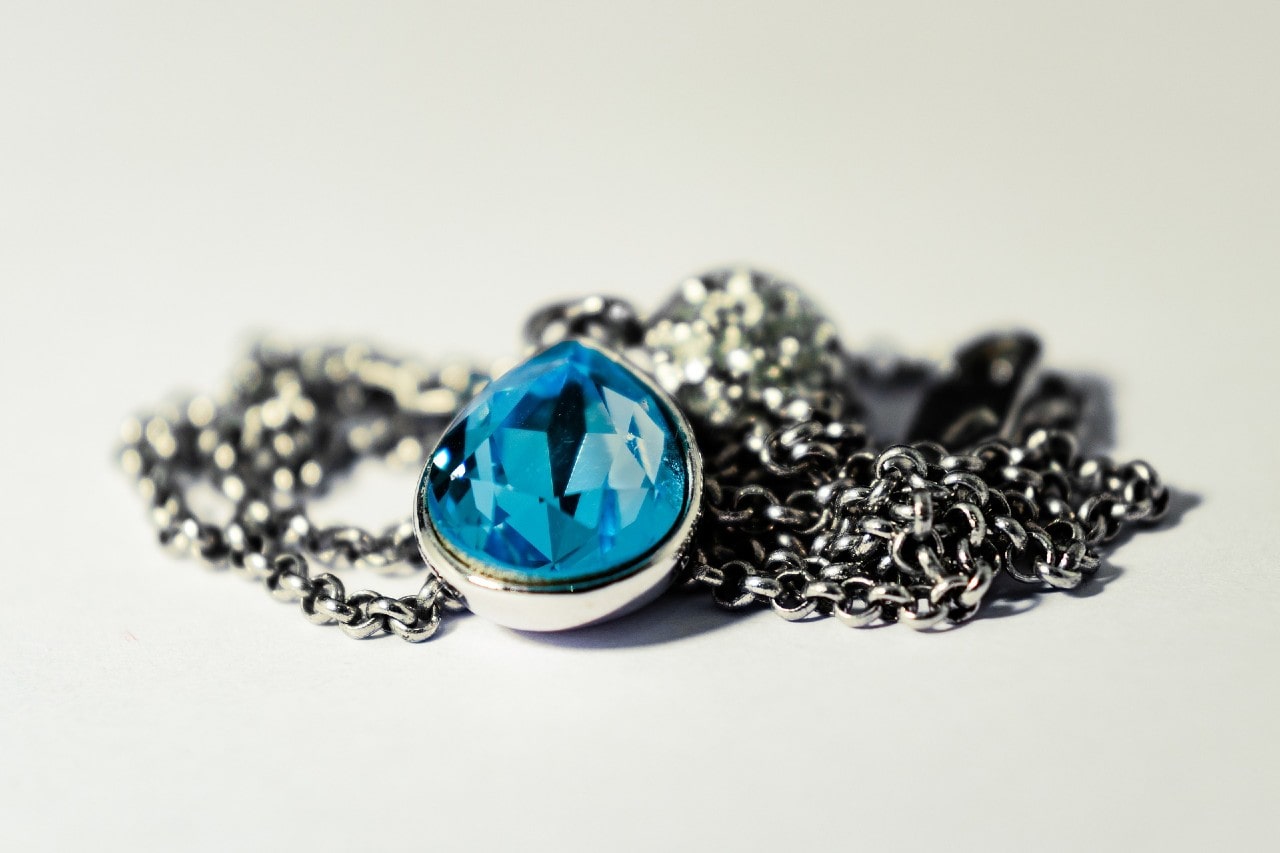 Choose Your Lengths
Using different lengths when layering your cherished necklaces is crucial to achieving this ethereal cascading appearance. Ideally, you would want to wear necklaces about two inches apart. However, if you plan on layering multiple chains or modest charm necklaces, you can layer them one inch apart.
When styling a layered necklace look, select three to five pieces of varying lengths. Chokers are an excellent place to start with the first layer, but 14-inch necklaces are also common. Or, if you have a long pendant you would like to showcase, pick a necklace two inches shorter and build up from there. Using the two-inch spacing rule prevents your finished look from appearing cluttered.
Add Texture to Mix it Up
Textured necklaces, specifically chains, lend a diversified and effortless air to your stack. To add contrast and visual appeal, many stylists prefer to include chunky chains and dainty yet sleek paperclip chains in the same stack. You also have plenty of options to switch up your chains with different textures, like cable, rolo, rope, Venetian, or wheat. This clever trick also prevents tangles, which can lead to damage to your necklaces.
With this tip, you can flawlessly juxtapose styles that otherwise do not fit. For example, an elegant, old-style pearl necklace paired with a quirky and contemporary heart necklace creates a romantic yet free-spirited style touched by vintage.
Include a Pop of Color
Gemstone necklaces are a beautiful way to draw the eye naturally. We cannot help but notice the rich pop of color given by a tasteful gemstone of your choosing. Whether you choose this type of necklace as your focal point or just a supplementary piece, gemstones complete any stack.
Gemstones are an incredible way to include a personal touch into your wardrobe. Birthstones have made a surprising comeback in fashion as designers have transformed the trend into a refined way to express yourself. On the other hand, you can keep your special loved ones near your heart by wearing their birthstone instead. The creative possibilities are in your hand.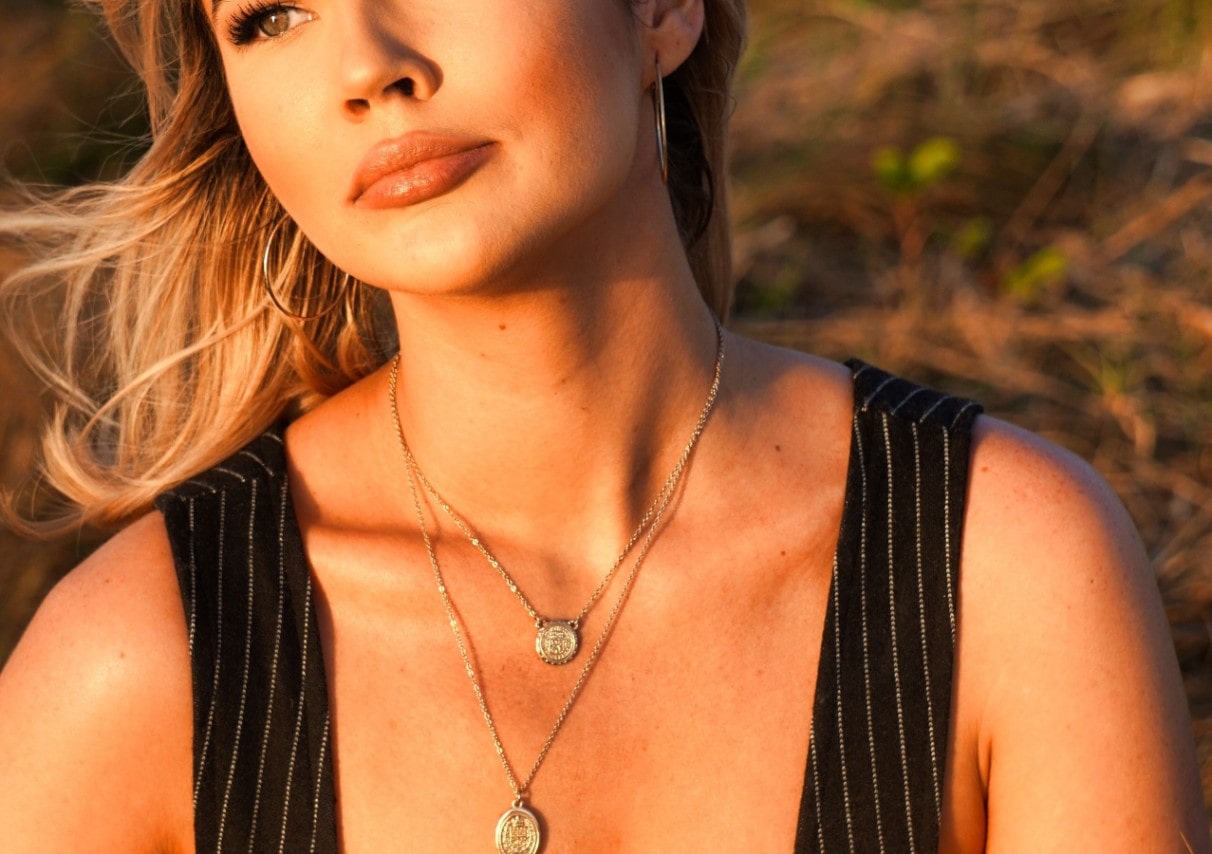 Shop Layering Necklaces at Weston Jewelers
As one of the top 100 jewelers in America, Weston Jewelers is firmly committed to providing our Florida customers with superior selections of fine jewelry and timepieces from preferred designer brands. We have been a family-owned and operated business for almost 20 years. Our jewelry experts strive to become a part of your shopping journey by guiding you to the perfect fine jewelry piece that fits your needs. With locations in Weston and Hollywood, Florida, we service our customers with jewelry repair, timepiece servicing, and custom design. Book an appointment with our staff to begin your shopping experience with us.