Gemstone Jewelry in Every Color of the Rainbow
February 5th, 2023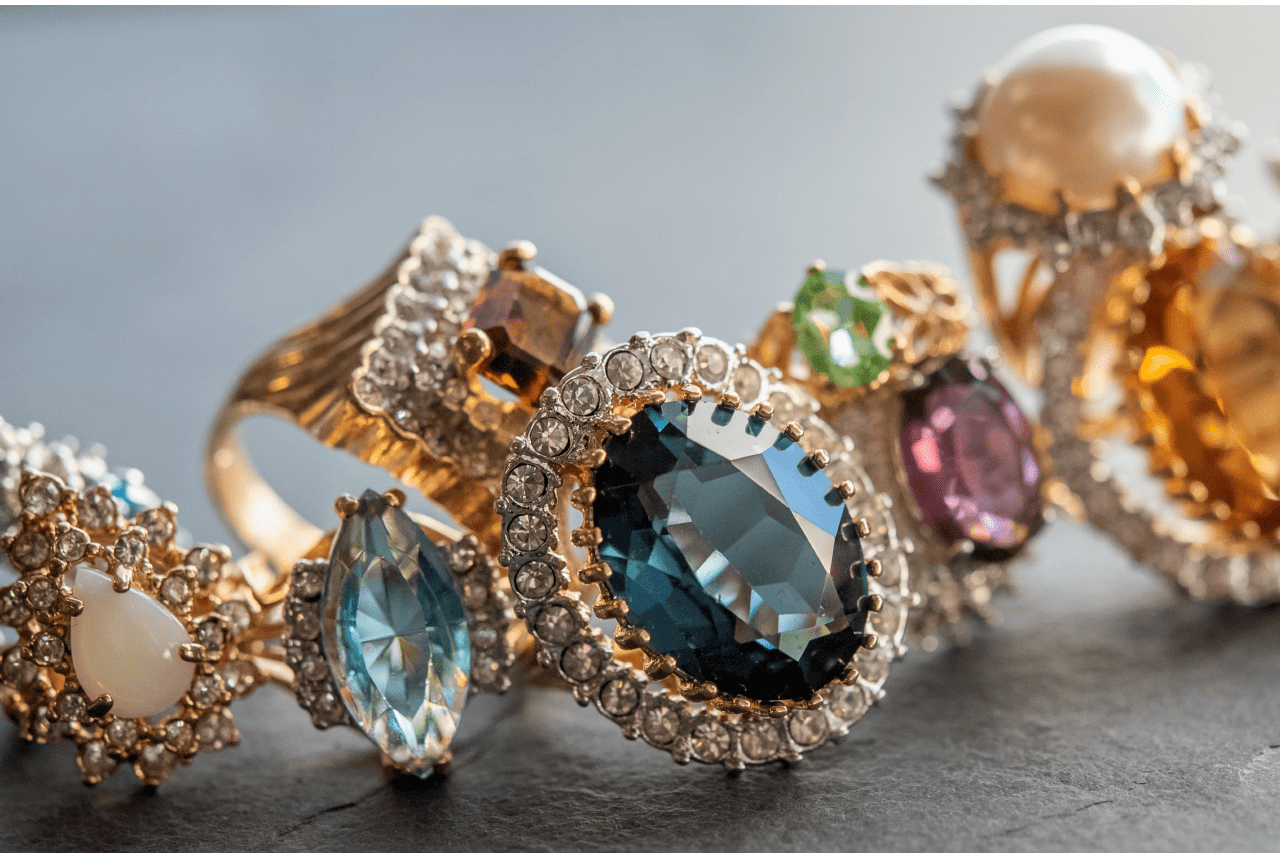 Nothing adds visual interest, dynamism, and expressivity to an ensemble quite like colorful gemstone jewelry. We're proud to offer an unparalleled selection of designer gemstone jewelry to keep your wardrobe fresh and exciting. Each type of gemstone offers something entirely unique. Seek out deep blue sapphire earrings to make your blue eyes pop, or a fiery red gemstone necklace to add a pop of bold color to a little black dress. We've put together a guide to some of our favorite pieces in every hue.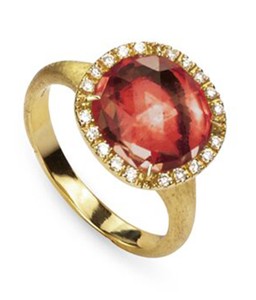 Red
The color red symbolizes passion, love, and many of our most intense emotions. It imbues one's ensembles with a bold, outgoing feel. It is certain to reflect light with your every movement, capturing attention and turning heads.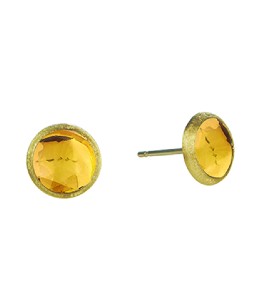 Orange
For a softer yet still vibrant and warm gem, orange stones like citrine, garnet, certain opals and sapphires are a phenomenal option. They are bright and fun, communicating a welcoming and energetic personality. Choose accessories like these stunning citrine stud earrings that will frame your face in bright color and particularly compliment warm skin tones.
Yellow
Yellow is whimsical and joyful, reminiscent of sunshine and flowers in bloom. Yellow toes the line between warm and cool colors and is thus quite versatile.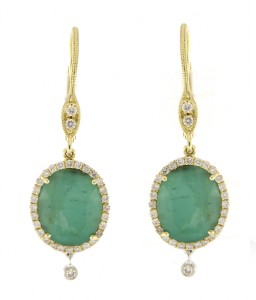 Green
Lively and fresh, green gemstones like emeralds, tourmaline, and peridot make for truly show stopping accessories. Those with green eyes and cool skin tones, and even folks with red hair will find these pieces wonderfully complementary to their natural beauty.
Blue
Blue gems are cool, calming, and serene, and the color has been said to represent loyalty, imagination, inspiration, and sensitivity. Opt for deep, dramatic blues for a more intense effect, or liven up your look with lighter blues reminiscent of clear skies. Subtle sapphire accents give this silver Classic Chain bracelet by John Hardy a touch of elegance, making it at once easy to wear and pair with looks, but also phenomenally sophisticated.
Purple
Regal and eye-catching, purple gems are ideal for those that want to stand out from the crowd. This color has long been associated with royalty and gives the wearer and air of confidence and class. It is another color that can easily alternate between warm and cold, ranging from cool periwinkle to reddish magenta. These stunning Africa Boules earrings feature perfectly spherical amethysts that err more on the cool side of the spectrum.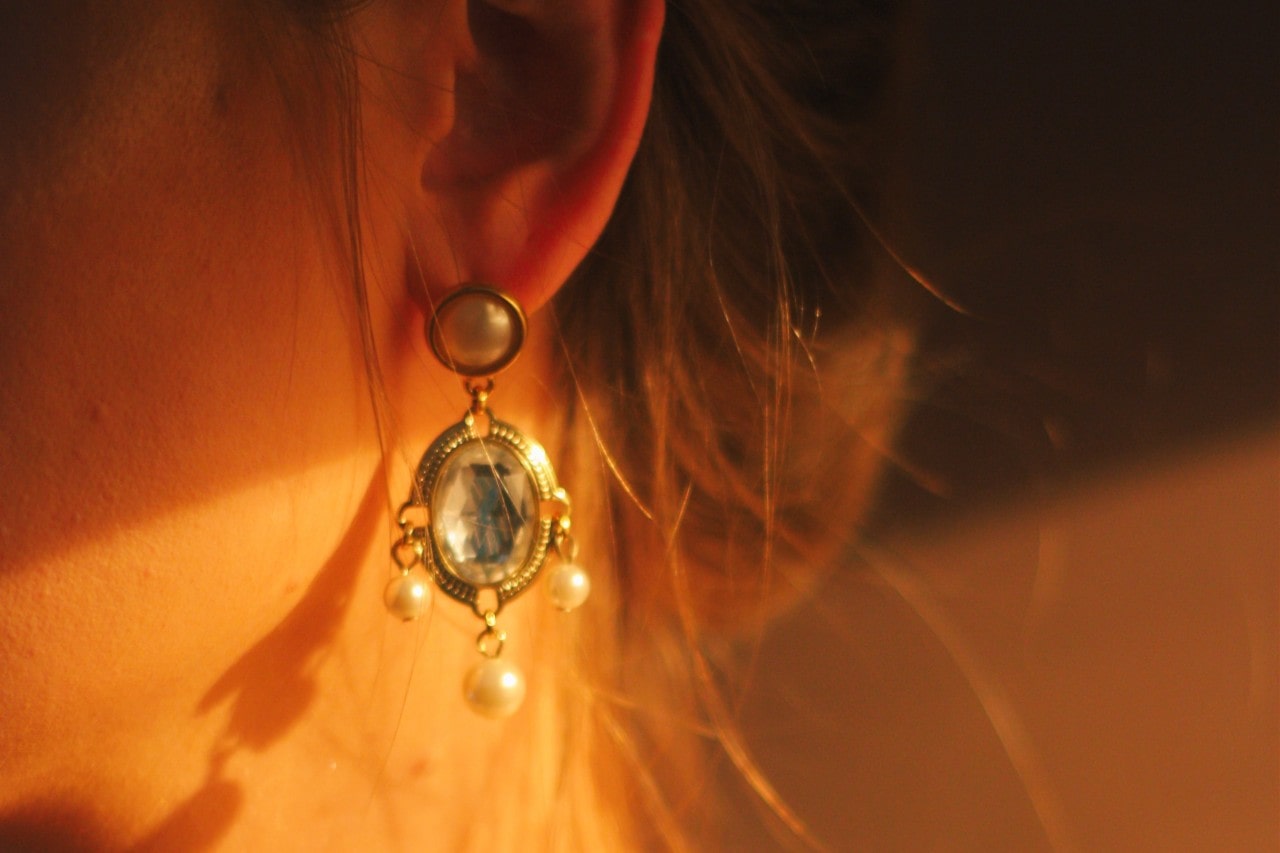 Shop Gemstone Jewelry at Weston Jewelers
Let Weston Jewelers be your destination for incredible gemstone jewelry that will bring essential variety to your wardrobe. Mix and match colors to create new combinations with every ensemble you put together. Both our Weston and Hollywood, Florida jewelry stores are stocked with immaculate selections of jewelry, certain to satisfy even the most discerning of tastes. Contact us today for more information on our products and services, or browse our inventory online.