Dark Hued Accessories Just In Time For Halloween
September 20th, 2023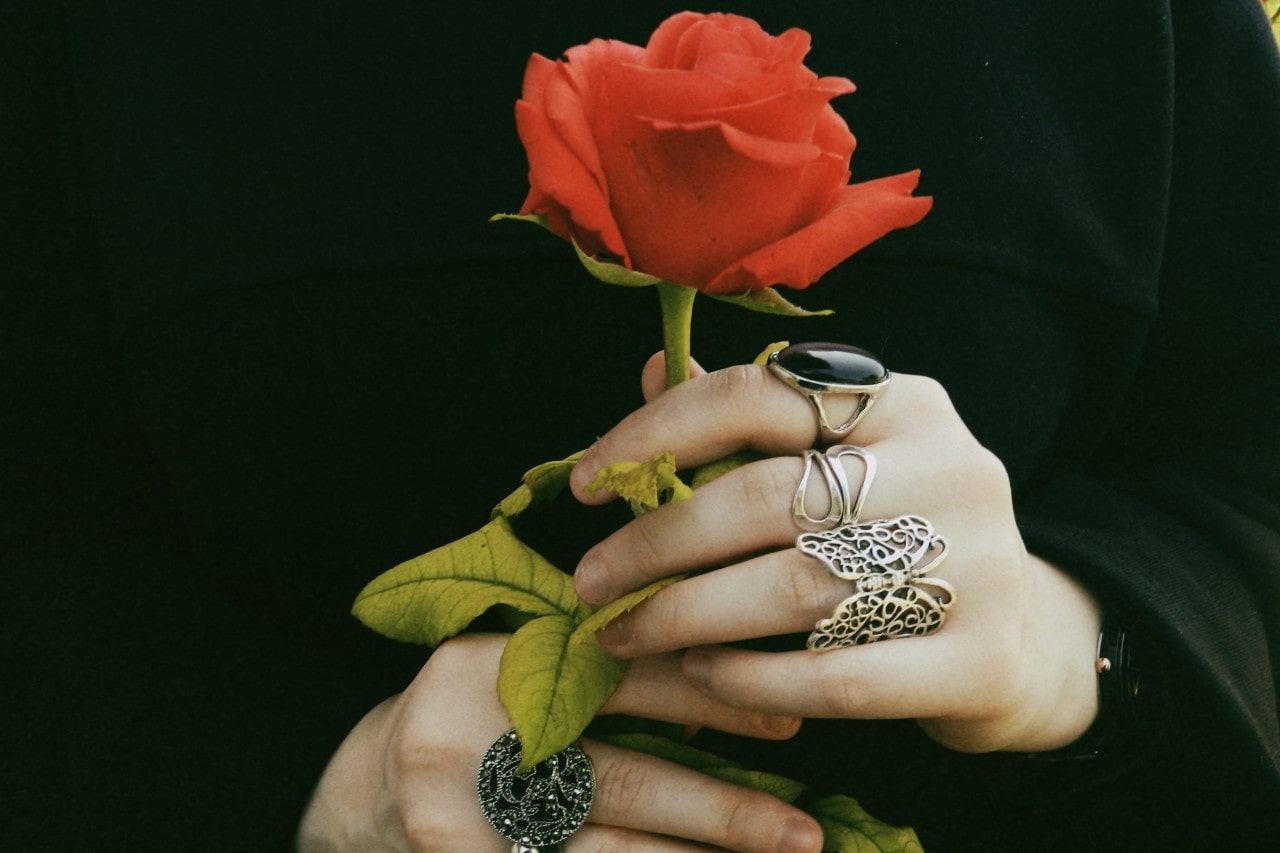 As the ambiance of October turns mystic and the allure of Halloween draws near, darker hued jewelry begins to captivate many. Deep, enigmatic shades of gemstones embody the season's spine-tingling charm. Complementing these stones, dark metals such as black rhodium, Damascus steel, and more offer an edgy elegance, perfect for both costumes and everyday wear in the weeks surrounding this spooky celebration. Those who wish to immerse themselves in this captivating trend will find an exquisite selection of such jewelry available at Weston Jewelers jewelry stores.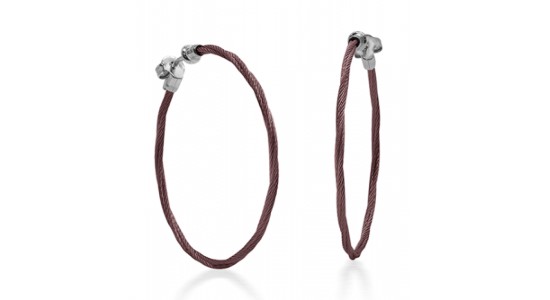 Burgundy Hoops
Accessories crafted from metals treated to showcase a spectrum of dark shades truly stand out as phenomenal Halloween jewelry. These uniquely tinted metals echo the mysterious aura of the season, adding depth and intrigue to any ensemble. Take, for instance, these dark burgundy hoops by renowned fashion jewelry designer Alor. Their rich, deep hue is reminiscent of autumn's twilight, making them an impeccable choice for those looking to add a touch of elegance to their Halloween attire. Wear these spooky hoops with your costume, or a sleek black ensemble for a nice October outing.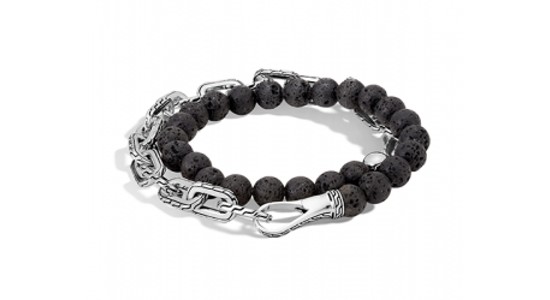 Volcanic Bead Bracelet
As the Halloween season approaches, accessories that echo its enigmatic aura become the focal point of many attires. Bracelets crafted with dark-colored beads and unusual materials epitomize this very essence. Take, for instance, this bracelet from John Hardy which makes captivating use of black volcanic beads. These beads, with their raw, earthy texture, capture the mysteries of the night, making them an impeccable choice for those looking to channel a hint of the supernatural. Such bracelets not only reflect the essence of the season but also serve as conversation starters, melding style with the season's spirit.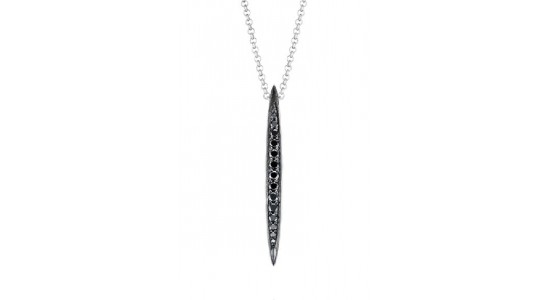 Black Diamond Pendant
Pendant necklaces with dark gemstones hang at the very heart of one's frame, immediately capturing and commanding attention. Their presence is magnetic, drawing eyes to the wearer and evoking a sense of mysterious allure. As Halloween approaches, these pieces become even more coveted, seamlessly aligning with the season's enchanting mood. A prime example is this necklace by Tacori, which beautifully incorporates alluring black diamonds. The shimmering darkness of these diamonds is reminiscent of a starless night, adding a touch of gothic elegance that's perfect for both Halloween festivities and autumnal gatherings. It's pieces like these that transform a look, ensuring the wearer is the spellbinding center of attention.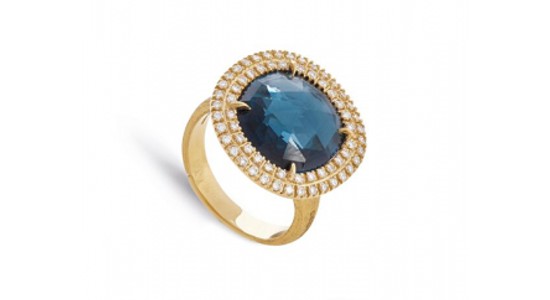 London Blue Topaz Statement Ring
Elevating Halloween attire to mesmerizing heights, statement rings adorned with dark gemstones cast spells of enchantment. These bewitching pieces channel a witchy essence, allowing wearers to capture the mystical vibes of the season. As hands move and dance, each facet of the gem captures and reflects light, shimmering with every gesture. Take, for example, this stunning halo ring from Marco Bicego. With its centerpiece being a dark London blue topaz, the ring mirrors the deep mysteries of the night sky, promising that the hand it adorns becomes the show-stealing star of any autumnal gathering.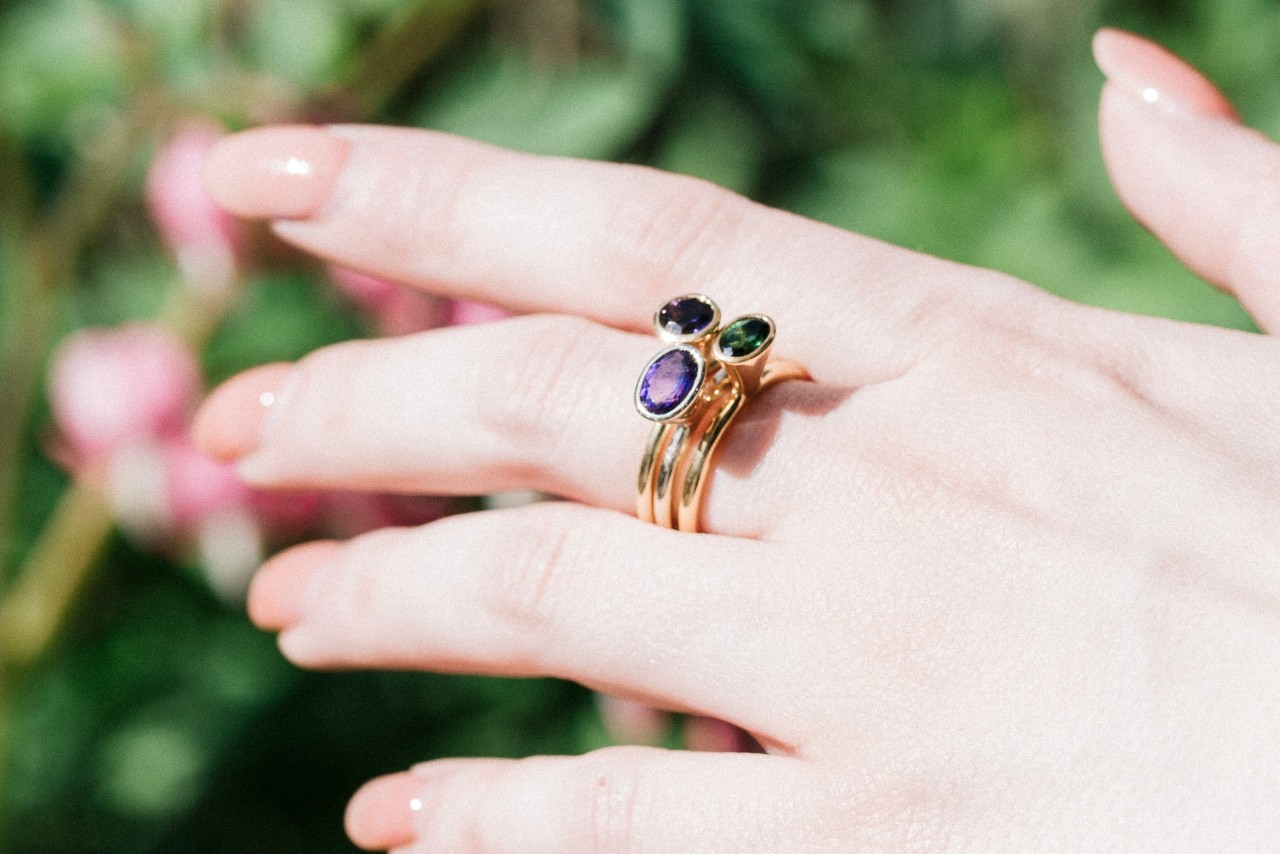 Dare to Find Darker Jewelry at Weston Jewelers
Embrace the mystique of Halloween with dark-hued jewelry masterpieces crafted by some of the industry's most prolific designers, all available at Weston Jewelers. Both our Weston and Hollywood, Florida jewelry stores stand out as landmarks of luxury. Over the years, Weston Jewelers has solidified its reputation as the area's most trusted jeweler, not only because of our unparalleled selection but also due to our unwavering commitment to exceptional customer service. To truly experience their bespoke approach and to find that perfect Halloween accessory, request an appointment for a personalized consultation with one of our dedicated team members.