Dress the Part: Jewelry Styles Perfect for Professionals
October 20th, 2023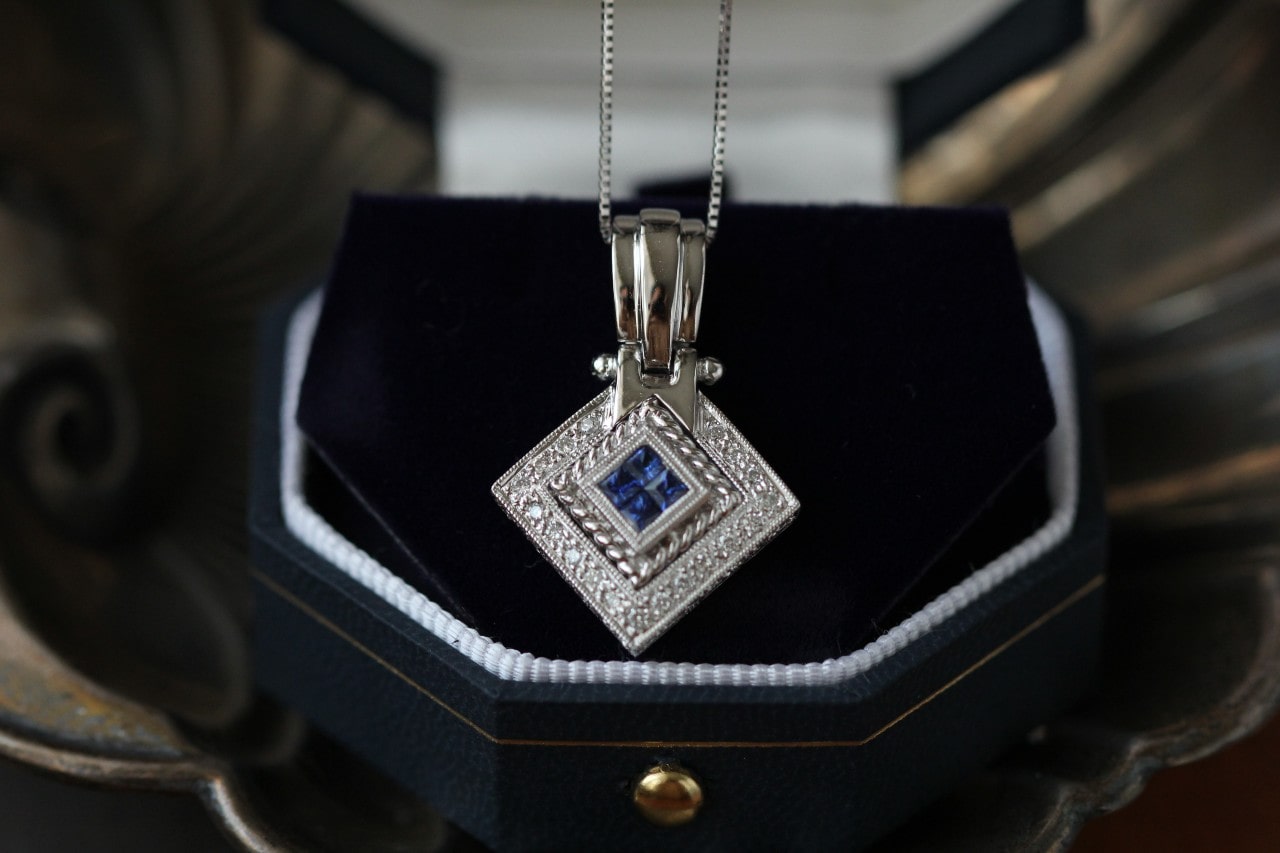 Choosing the best jewelry for professional settings requires a balance between understated elegance and personal expression. Pieces that enhance rather than overpower your ensemble are key. Subtle necklaces, sleek bracelets, or classic watches communicate sophistication, reflecting an air of professionalism without becoming the focal point of your attire. Delicate gemstones, muted metals, or timeless designs are often ideal. Remember, the right jewelry can be the silent ambassador of your dedication and poise in the workplace. For those seeking the quintessential balance, our incredible selection offers a plethora of professionally appropriate options.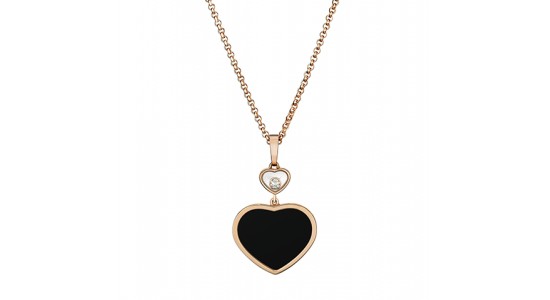 Sleek Black Pendant
Marrying whimsicality with mature sophistication, this sleek black heart pendant necklace by Chopard stands out as an impeccable choice for professionals. The heart motif, while universally recognized for emotion and passion, hints at a playful personality. Yet, it's the deep black at the center of the heart that anchors the design, radiating a sense of maturity and professionalism. This balance ensures that the necklace is versatile enough for various professional ensembles, allowing the wearer to express their unique identity without compromising on elegance. Indeed, Chopard's piece is a testament to the harmonious coexistence of charm and professionalism.
Minimal Drop Earrings
Minimalism meets elegance with these drop earrings from Memoire, making them a ravishing choice for professional wear. At first glance, drop earrings might be associated with exuberance, often reserved for grand events. However, these earrings deviate from that perception. Their simple chains, adorned with just three bezel set diamonds, refine the typical flamboyance of drop earrings. This restraint in design ensures they're not only compelling but also subtle enough for office settings. The diamonds lend a glimmer of refinement, while the streamlined form prevents any overstatement. Thus, for those wanting to add sparkle without overwhelming their professional ensemble, these earrings strike a subtle balance.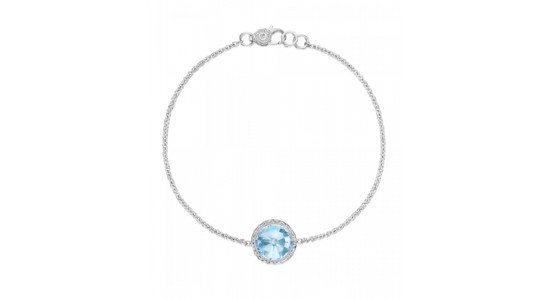 Delicate Gemstone Bracelet
In the realm of professional attire, striking a balance between elegance and personal expression can be a delicate dance. This sterling silver chain bracelet by TACORI, highlighting a single round-cut sky blue topaz, achieves this equilibrium flawlessly. The subtle gleam of white gold serves as an understated backdrop, allowing the soft hue of the sky blue topaz to introduce a hint of color and character. Such a piece permits the wearer to infuse their ensemble with remarkable individuality without it dominating the overall look. It's a testament to the idea that simplicity, paired with a dash of color, can speak volumes in a professional setting.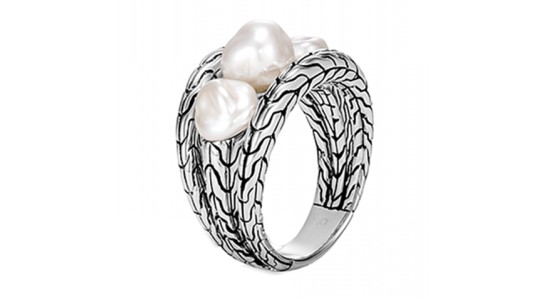 Unique Pearl Statement Ring
Professional attire-appropriate jewelry doesn't need to be restricted to subtle and subdued pieces. It can be as dynamic and bold as one's spirit, provided it's crafted with an understanding of balance. This ring from John Hardy serves as a testament to this ethos. It's a captivating accessory that invites a second look due to its intricate design and visual dynamism. The interplay of pearls, with their lustrous glow, paired with the sleek shimmer of sterling silver creates a synergy that's both eye-catching and sophisticated. Yet, the pared-back color scheme confirms it doesn't overshadow. Instead, it complements and enhances, proving that bold can be beautiful, even in a professional context.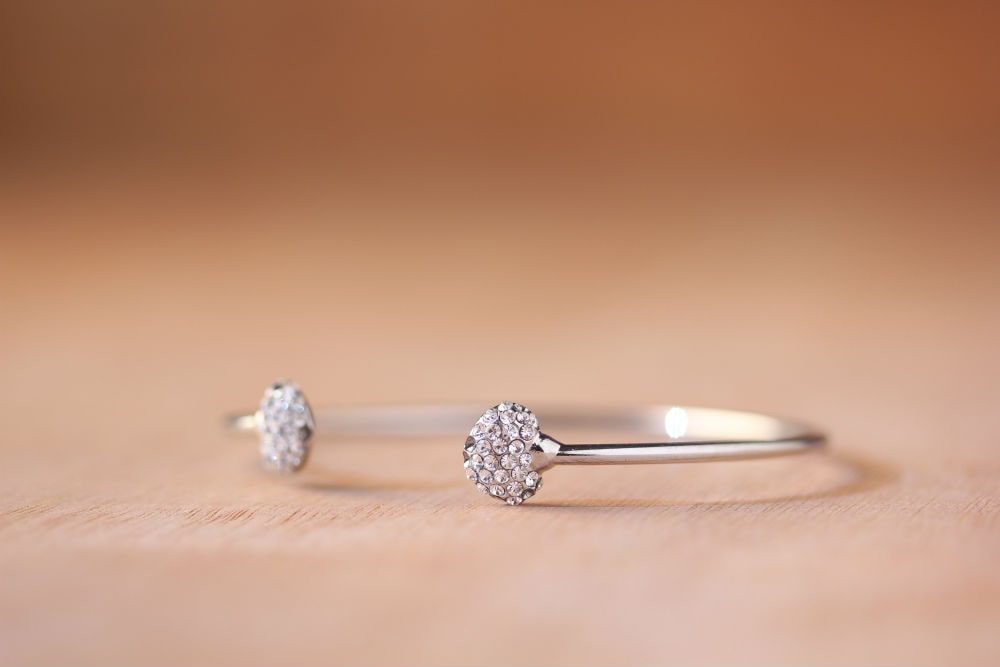 Shop Office-Ready Jewelry at Weston Jewelers
When seeking professionally appropriate jewelry that strikes the necessary balance between elegance and statement, look no further than Weston Jewelers. Both our Weston and Hollywood, Florida jewelry stores house curated collections cater to those aiming to merge intricacy with style in their workplace attire. Our team understands the nuances of crafting an impeccable professional image, securing that every piece elevates your presence. To truly tailor your jewelry selection to your individual taste and profession, request an appointment for a personalized consultation with one of our trustworthy team members.