2022 Holiday Jewelry Trends
October 20th, 2022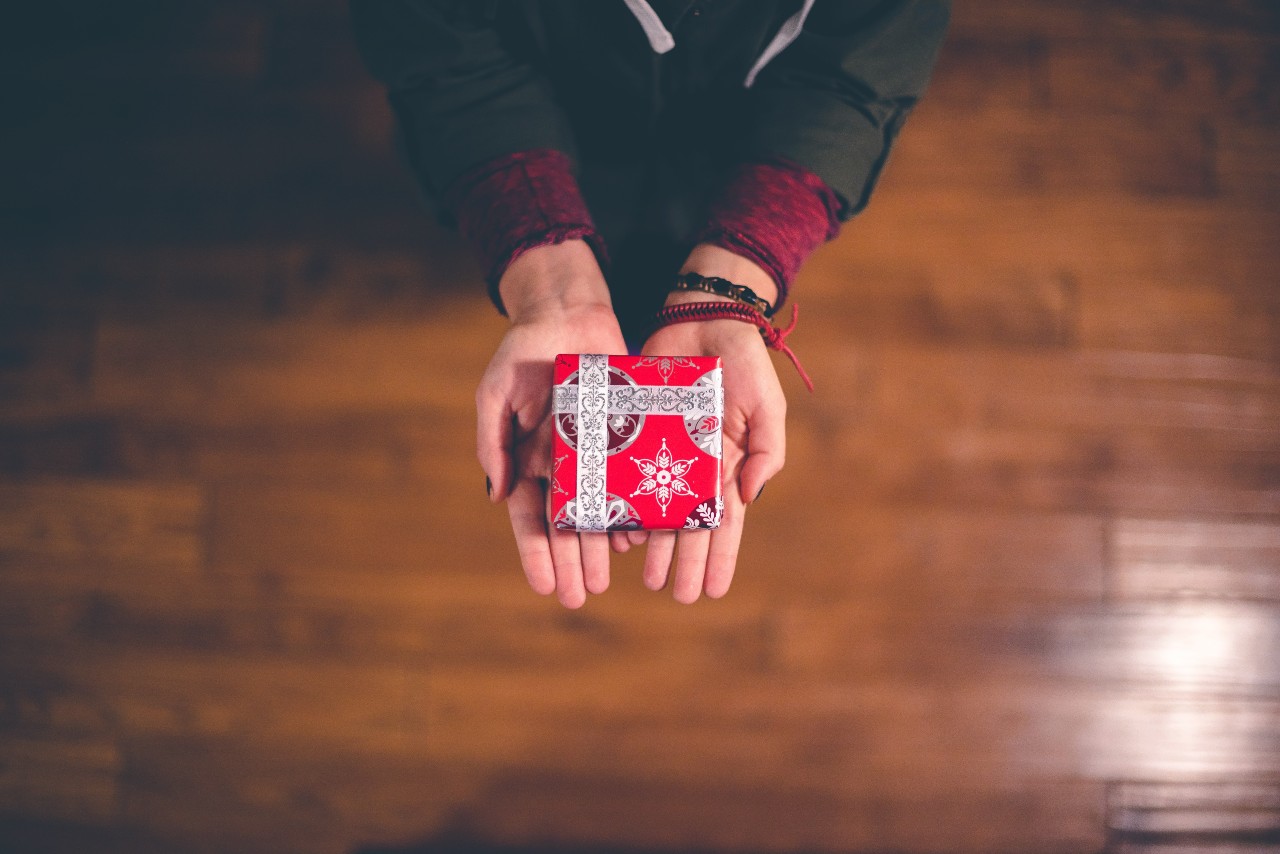 The holiday season is just around the corner with festive activities, family gatherings, "Friendsgiving" celebrations, and more awaiting its arrival. It's the perfect time to sport your best outfit and throw in a few luxurious jewelry pieces to impress your friends, family, and peers. Our team at Weston Jewelers has crafted a guide to all the jewelry trends this holiday season that will help you look your best in the presence of the people you love. From dazzling diamond earrings to shimmering gold pendants, we've got you covered with the top jewelry trends for the 2022 holiday season.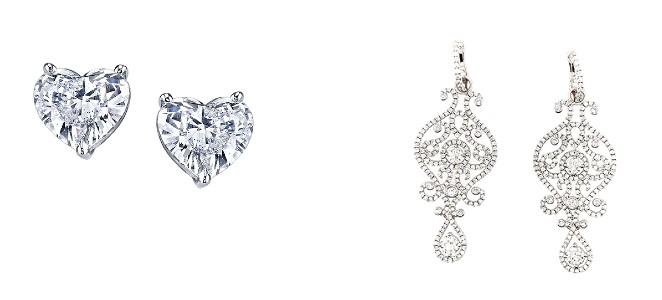 Dazzling Diamond Earrings
Oversized earrings are all the rage this season and they're more glamorous than ever. Whether it's a pair of solitaire studs or chandelier earrings adorned with diamonds, make a statement this holiday season.
These gorgeous diamond chandelier earrings would be the perfect accessory for a formal holiday outing, while these glittering diamond heart studs could be dressed up or down. Add a pair of diamond earrings to your favorite sweater dress or a turtleneck and jeans. Either way, diamond earrings are sure to make your outfit shine.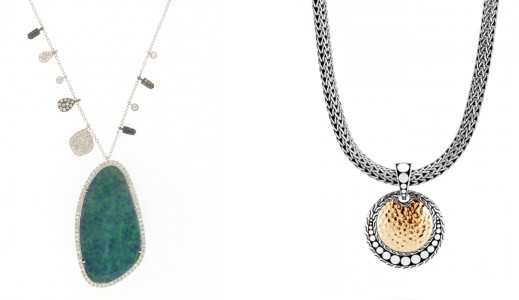 Shimmering Pendants
Pendant jewelry is a perfect way to add a touch of luxury to your outfit. Whether you're wearing a little black dress or a festive holiday sweater, a shimmering pendant, no matter the color, will make you shine.
Or, if you're into bold looks, go for something more flashy to show your fun side, like this breathtaking tribal pendant necklace sure to turn heads at your next holiday outing.
Chunky Chain Bracelets
Layer up your wrist with chunky chain bracelets for a bold statement. This trend is perfect for those who want to add some edge to their outfit. Stack them up high or wear them alone. Either way, you'll be turning heads all night long.
This radiant chunky chain bracelet from designer Marco Bicego would add a touch of elegance to any outfit, casual or formal. Its solid gold base will look amazing with a black sweater. Consider pairing it with this dainty gold bracelet for a varied and dynamic effect.
Bold Bangles
Oversized bangles are the perfect way to accessorize any outfit. They come in all colors, shapes, and sizes so you can find the perfect pair to complement your unique style. Whether you're looking for a pop of color or something more understated, there's a bangle out there for you.
This beautiful gold bangle is the perfect example of a timeless piece that can be worn with anything. If you're looking to add some personality to your ensemble, consider this beautiful sterling silver bangle that features a daring dragon charm embellished with 18K yellow gold.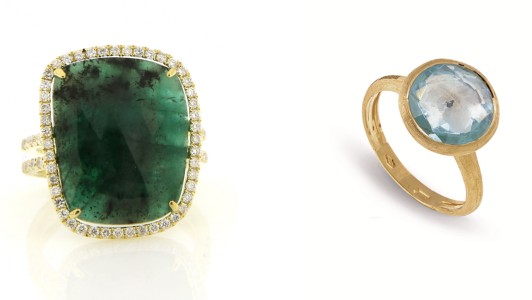 Sparkling Statement Rings
Make a statement with your rings this holiday season. Go for a bold and dramatic design that will get you noticed or keep it simple with a delicate band. Either way, don't be afraid to show off your personality with your rings.
This alluring, deep green gemstone ring will turn heads at your holiday gathering. Its bold color is perfect for those who want to make a statement, while its subtle design keeps it classic. For something a little more minimal, consider this topaz gemstone ring set in 18K yellow gold. It's the perfect way to add a touch of luxury to your outfit without going overboard.
Vibrant Gems
Add a pop of color to your outfit with wonderfully vibrant gems. From ruby earrings to garnet pendants, there's no shortage of ways to incorporate this trend into your look. Be careful not to overdo it though, as too much color can be overwhelming. Choose one or two pieces and let them shine against a more subdued outfit, like a nude sweater or pantsuit.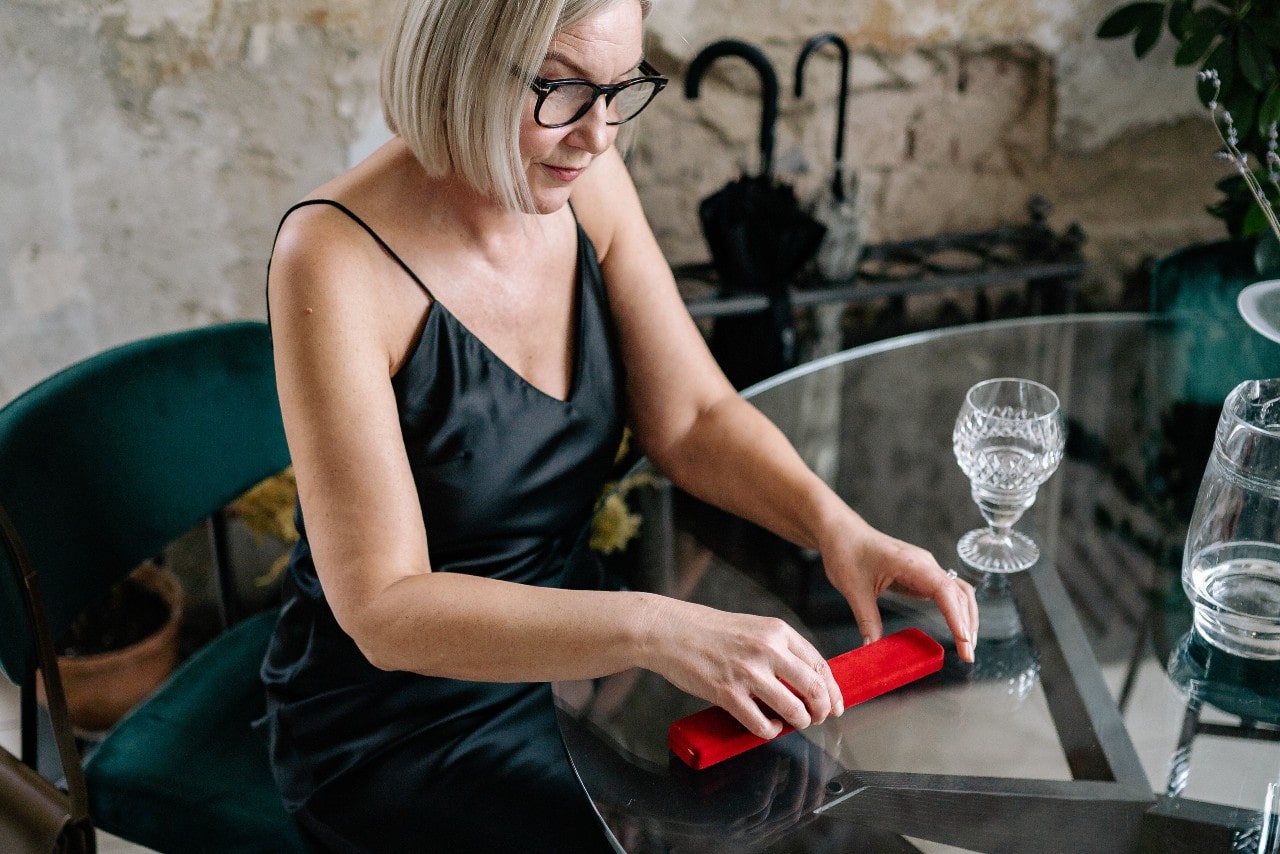 Shop Holiday Jewelry Trends at Weston Jewelers
Whether you're looking for the perfect gift or treating yourself to a little something special, our team at Weston Jewelers in Weston and Hollywood, Florida have you covered with the latest holiday jewelry trends.
Contact us by phone at 954-389-7990 or email info@westonjewelers.com to book an appointment and visit our specialists in person. Our knowledgeable staff would be more than happy to help you find the perfect piece of jewelry to add to your collection.