2021 Winter Jewelry Trends to Know
November 15th, 2021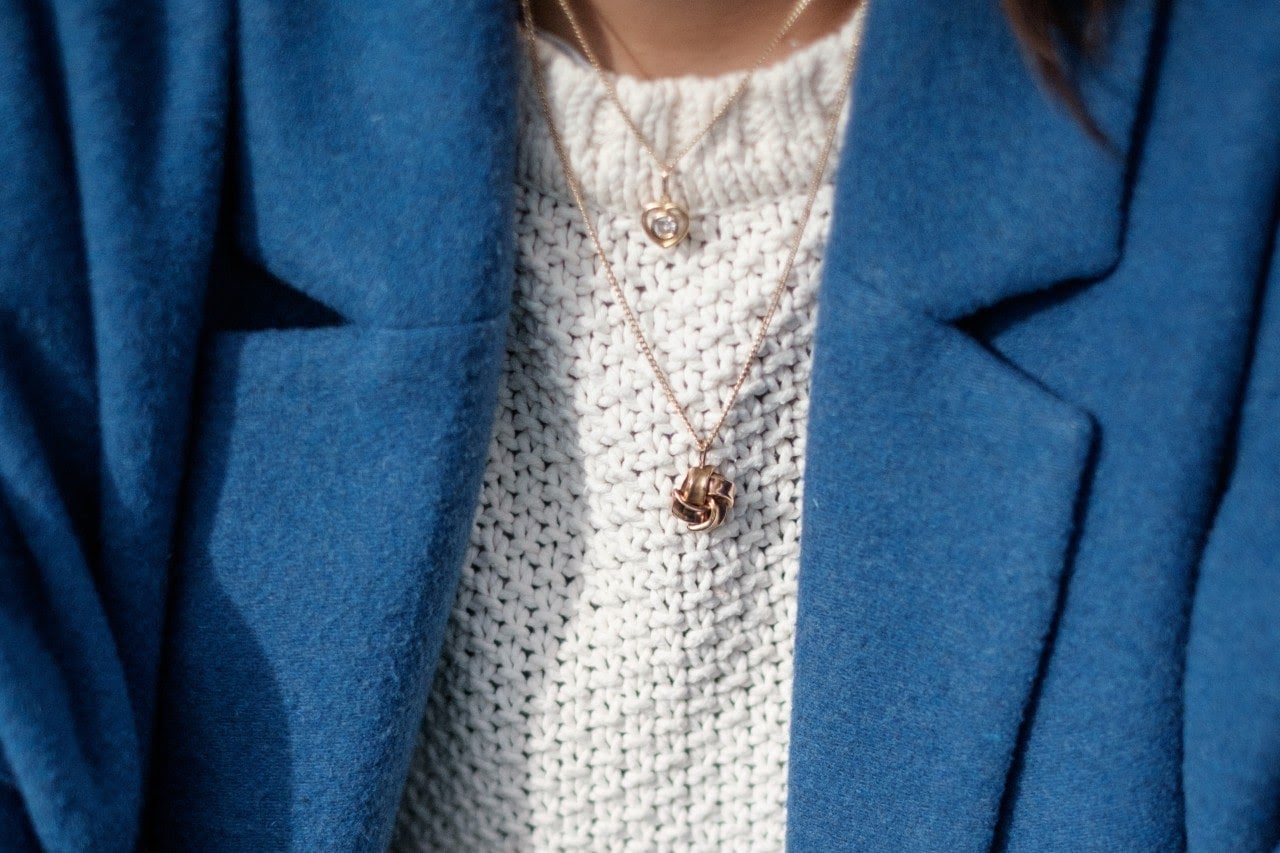 This year, winter jewelry trends focus on eye-catching, bold designs. Classic trends like pearls and hoops have made a resurgence. The idea this winter is to make a statement while maintaining a level of modern refinement. Here are some of the latest trends to help you look your best during the upcoming holiday season.
Superior Pendants
You can always count on pendants to add appeal and brilliance. Pendant necklaces offer versatility without sacrificing refinement and they never fail to charm an audience.
Try a classic style or opt for a layered look as seen on the runway.
Oversized Earrings
Earrings have a long history of being worn as a sign of wealth and spirituality. Big, bold earrings made a splash at the fashion weeks of Paris, London, New York, and Milan. Earrings provide another avenue to display your personality.
This year, designers are using oversized designs to harken back to the larger than life days of the 80s. These Marco Bicego Paradise earrings will dazzle passersby with colorful, eye-catching stones.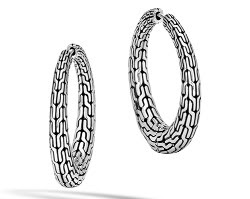 Timeless Hoops
Hoop earrings date back to classical Nubia. They've sparked trends across several civilizations throughout history, including ancient Greeks, Romans, and Egyptians. Hoops have been an essential staple in fashion for a long time. Suffice it to say the world cannot get enough of them.
Hoop earrings add flair and elegance to any outfit. They provide radiance to the wearer, framing their face in a stunning glow. These Sterling silver John Hardy classic chain earrings offer the hoop design enmeshed within a chain aesthetic for a look of undeniable style.
A World of Pearls
Pearls have a long history as the world's oldest gemstone. They have been admired since the time of the Persians and Romans made laws reserving them for the nobility; that's how much Caesar valued their beauty. Fortunately, anybody can wear pearls today.
Pearls glow with a natural luminosity. These gems are genuine treasures of the sea and therefore highly coveted. They seem to never go out of fashion, and that is especially true in the winter. Pair it with a velvet or cashmere sweater to accentuate a look of majestic elegance this winter.
Shop Weston for All the Latest Winter Jewelry Trends
Weston Jewelers offers a world-class selection of wedding bands, engagement rings, fashion jewelry, and timepieces. Choose from big-name designers like Breitling, Gucci, Montblanc, and more. At Weston Jewelers, we are committed to aiding you on your course to supreme elegance and sophistication. Shop our store locations in Weston or Hollywood, FL today.